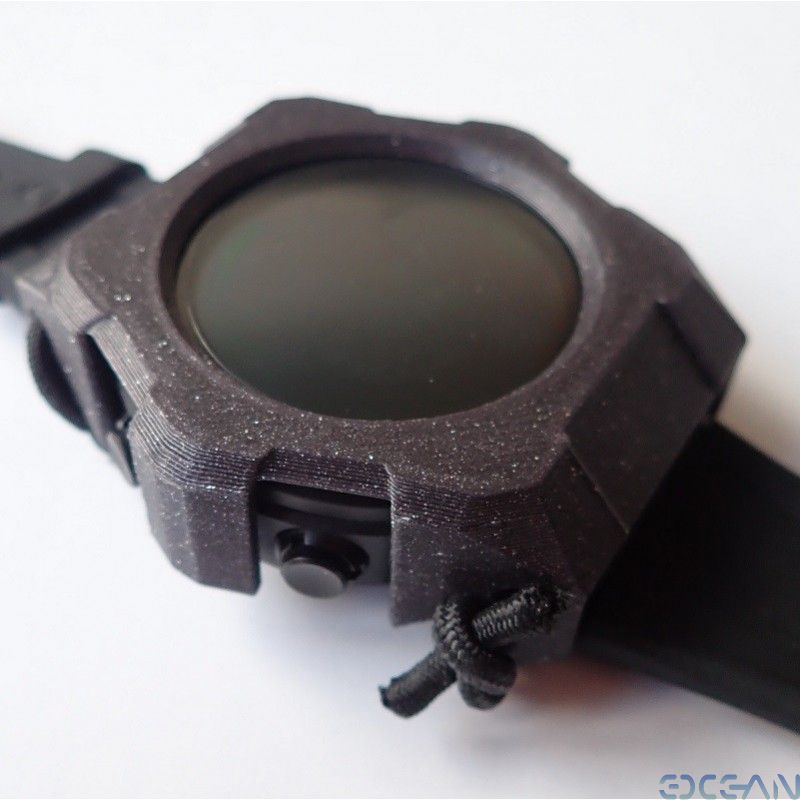  
Shearwater Teric body protector - hard body
A little protection for your Teric investment. It will not spare you the opportunity to buy a glass scratch protector but this item will reduce the risk of damaging the steel body of your watch. The protector can be removed after the dive in a matter of seconds. 
This version is made of hard plastic. A flexible version is also available from EOCEAN.EU . 
The "rigid" version has a detailed finish. It resists to lateral impacts but does not like behind crushed when removed from the watch (it will break if you sit on it).
The 'flexible" version has a less detailed finish but is very resistant to shocks and pressure when removed from the watch.