Blog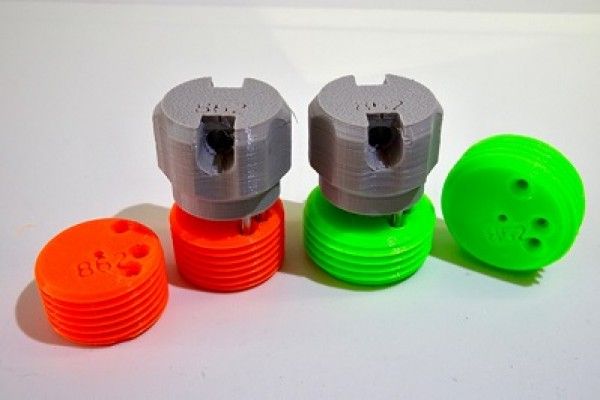 When storing your dive tank in a common area, sometimes you may encounter the inconvenience of finding that your equipment has been used by othe... Read more...
FAQs
When will I receive my order ?
Most orders (excluding custom options) are processed and shipped in 3 to 5 days after payment clearance. Two additional days are required for order with custom options. Special order including designing custom parts may require up to 3 weeks. If you require an order for specific deadline, we recommend to contact us prior placing your order. These informations are not contractual as most products are built upon order. If abnormal delay are likely to occur, we will contact you regarding your order. 
What I am looking for is not for sale on this website
Due to the vast diversity of equipment, it is unfortunately impossible to offer a solution for each need. However, being able to design a custom part allows to provide solutions. If you do not find your dream product, please contact EOCEAN. The prototyping service is not necessarily more expensive than an existing product in this catalog or from competitors. Submitted projects with potentials for inclusion in the catalog will benefit from a discounted price.
Where do your product come from ?
The vast majority of our products and the raw materials we use are from European origin. 
What is the 'Workshop rebate' ?
The 'workshop rebate' is a special discount. To be eligible, customers must have participated or will participate to an underwater photo or video workshop in France or elsewhere. This 7% discount without minimum value (excluding shipping costs) is nominative and non-transferable. To claim for it, the customer must create his account and contact us prior to placing an order to get a coupon code and provide a suitable proof of registration or participation to a dedicated workshop. This coupon is valid only for one order. Coupon must be claimed at the earliest 3 monthes before the workshop and 3 monthes after at the latest. One discount can be requested per year and stay valid for 6 monthes. 
Do you stock your products ?
Our business mainly assemble products to order. This offers some flexibility in logistics and costs which for the customer results in lower prices and added choices in terms of colors or custom options for most products. The counterpart is a slightly slower shipping time which may not be as fast as a business having hundreds of already manufactured products. It is therefore advised to contact us in advance should you request a product on a short notice. 
Eco-responsible approach
E-OCEAN, whenever it is possible, sources its material on short distribution circuits. The majority of suppliers is within the European Union. Products in their vast majority are recyclable or compostable. Except for foam that can be sold coated with a protective epoxy resin, products are not glued or varnished in order to prevent the diffusion of potentially harmful substance to the environment. 
What are the shipping methods ?
E-Ocean works with all major carriers. Each order is dispatched with a tracking number. The website only integrates a fraction of available shipping options in France and overseas. Depending on the country of destination, the choice might appear limited or non-existent. If you don't find a suitable shipping method when ordering, please contact the shop to arrange a custom solution.