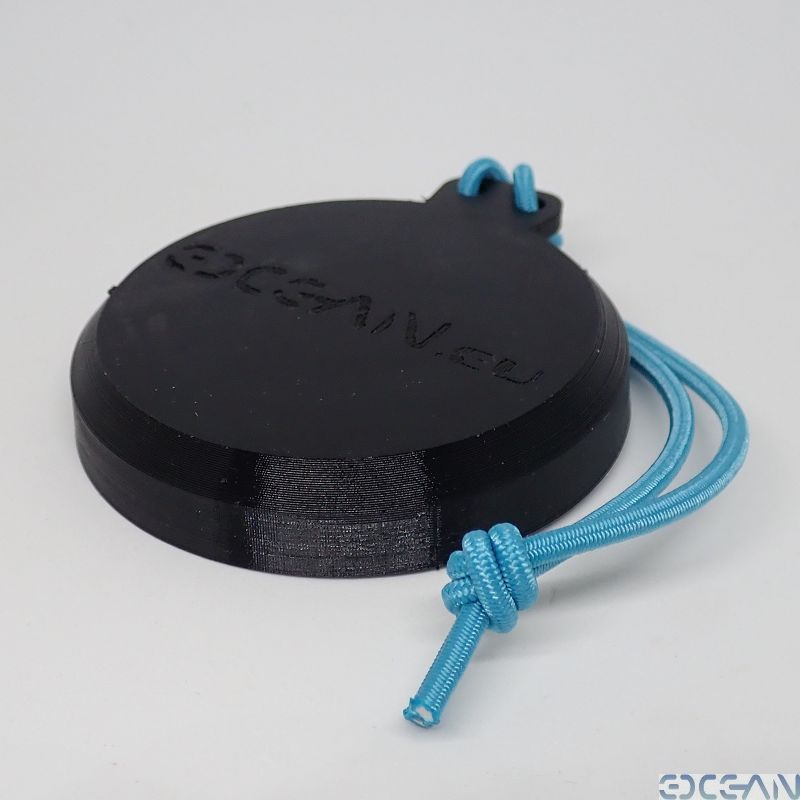  
Rear lens cap for EMWL focusing unit and Nauticam bayonet mount
The plastic lens cap provided for the EMWL focusing units (Nauticam #87201, #87202, #87203) does not provide any ways to attach any lanyard to secure the cap to your dive gear. It is actually difficult to bring the provided cap underwater without taking the risk of loosing it and leaving the cap on the boat may not prevent your lens to take a bad hit when handling the equipment at the beginning or end of the dive.
EOCEAN has developed its own version of this cap to include some shock cord allowing your to securely attach the cap to your gear when diving. The set is made of flexible rubber. The cap is never in contact with the optical glass of the lens.
This cap is also usable for others lenses with bayonet mounts such as WWL-1 or M67 lens using the bayonet mount.