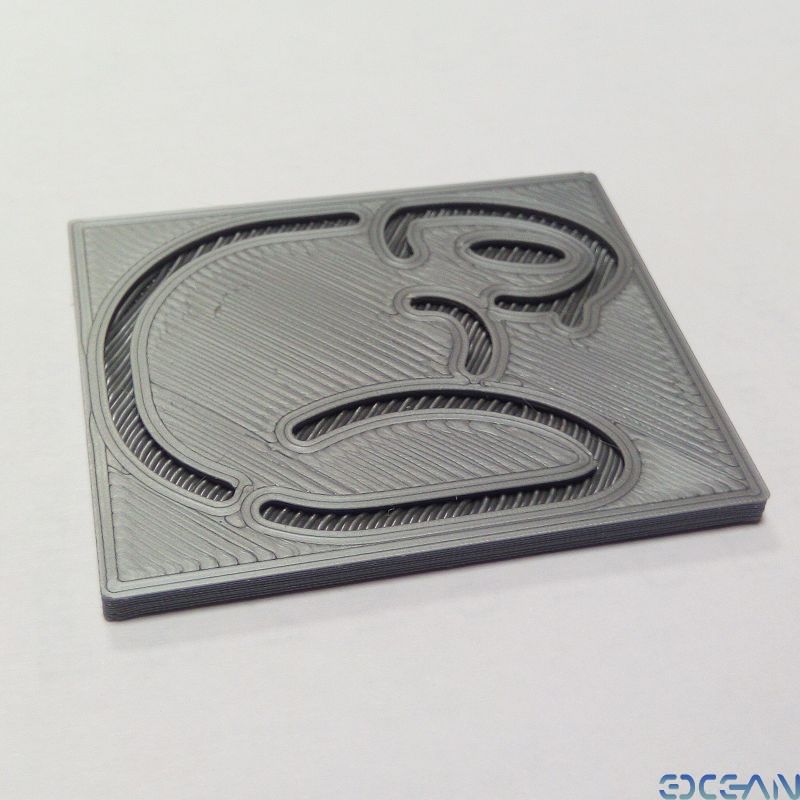  
"Engraved-like" Logo or text
Your logo will appear as if it was engraved into the plastics. This format is economical in a sens that it is replicable without additional costs for a same item.  Should you decide to order a quantity of 5, 10 ou 100 of the same items, there will only be a single flat cost of 15 euros for the numerical pre-processing. Custom products will be available for further order at the catalog regular price (i.e. non customized) without additional fees (in that case, you will have to send us a message along with your order). For this option, the drawing will require 2 colors, black being the "engraved" drawing. 
To order, you only need to do the following steps : 
- Add this product to your shopping cart regardless of the number of identical articles (same reference) you want to add this option. If you want to apply this option to other references, you need to add again this product to your cart. 
- At the end of the checkout process, you will be asked to upload your file on our server and to associate it to the product you wish to customize.