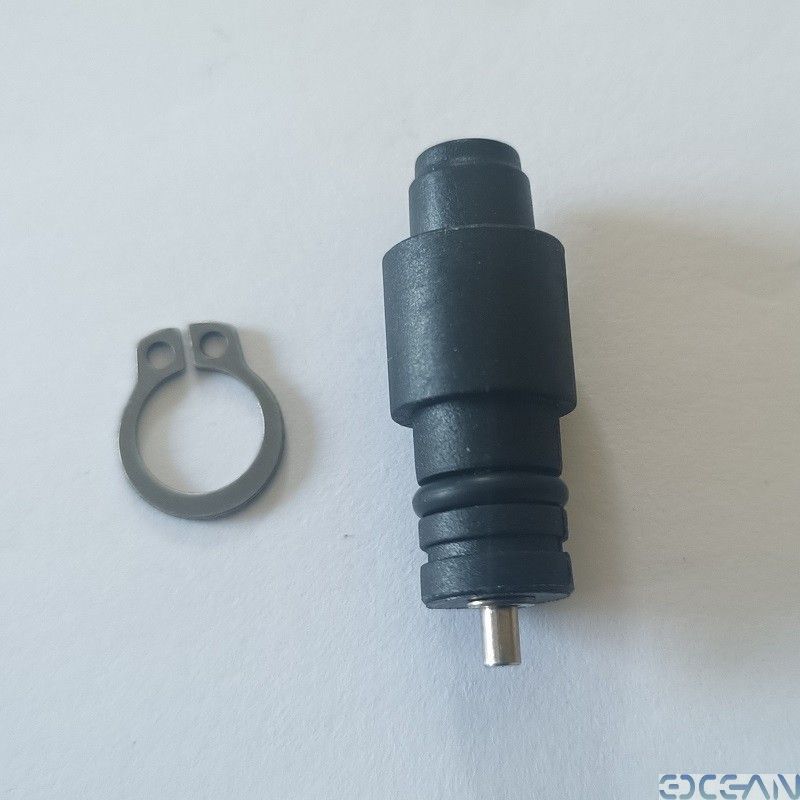  
Underwater mechanical push-button
Adding an underwater pushbutton becomes very easy with that product. It is only necessary to drill a 8mm hole on a wall with a thickness between 6 to 7.5mm and to lock this button with a pin. This product is shipped with an o'ring and plastic extension. This is a new version (2022) but it can replace the previous model with the same reference. 
Hole diameter: 8mm
Diameter of the base of the button: 10mm
Height: 16mm
Axis length at rest (without extension): 4mm
Axis length when pressed (without extension): 10mm
Maximum operating depth: 60m (200ft)
Attention: this is a special order. Additional shipping delay of 2 weeks.